Film overwrapping machineOK-460
Product Detail
Feedback now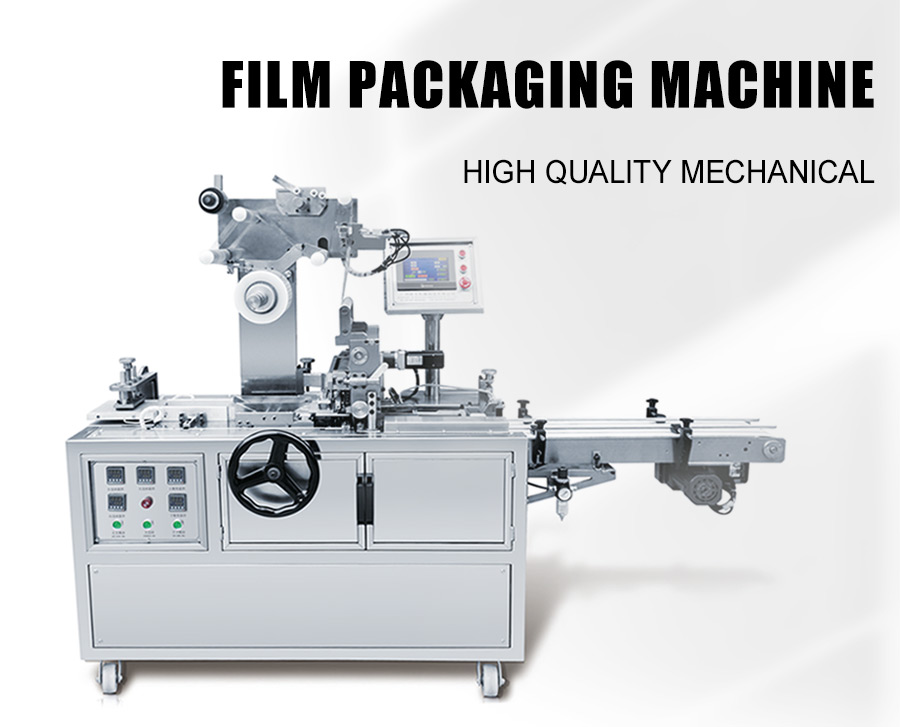 a higher level of basic performance because we improved the film-feeding function, making it more robust; and the tuck function, making it form tighter and more secure tucks. As a result, makes a tight and beautiful finished wrap on every item. As an added feature, it comes with a transparent cover, making maintenance very easy. In addition, it can be used in production systems to achieve seamless production operations.

The machine is widely used in small box products single piece high speed automation packing.The whole machine is equipped with French schneider imported electrical appliances.Adopt PLC man-machine interface control.The main driving movements are controlled by the motor,The servo motor lower membrane,The size of the lower film can be adjusted arbitrarily,All stainless steel frame,Enclosed enclosed organic glass protective cover,The platform of the body and the contact parts of the package are made of stainless steel.Meet hygiene standards.The replacement of different accessories can be used to pack different sizes of boxes.It is an ideal choice for multi - specification and multi - dimensional packaging.The speed is fast and the stability is good.
Advantage of the machine:Low mold cost,Fast speed, easy to change production.Good synchronization and stability.
(our patented products, counterfeiting must be investigate!)

model
Voltage
Total power
Packing speed (box / min)
Packing size (mm)
Dimensions (mm)
460
220V/380V/50HZ
4KW
40-80bags/min
length:30-200

width:10-100

height:10-45

length:2100

width:780

height:1500

1. The upper and lower limits of long and thick dimensions cannot be at the same time;
2. The upper and lower limits of width and thickness cannot be at the same time;
3. The packaging speed is related to the material hardness and size of the packaging material;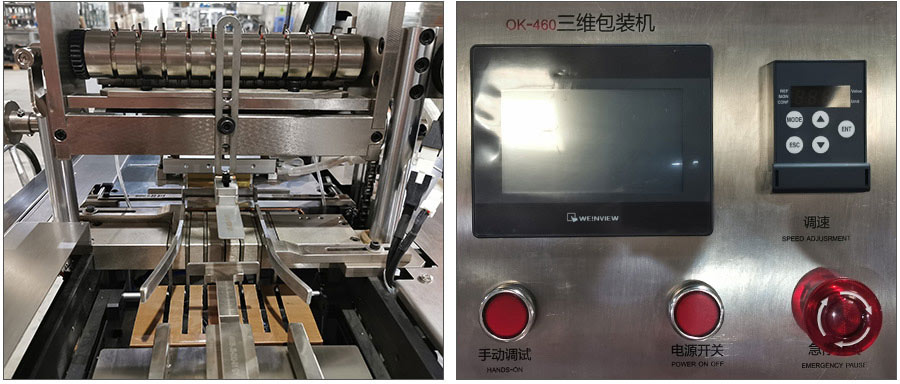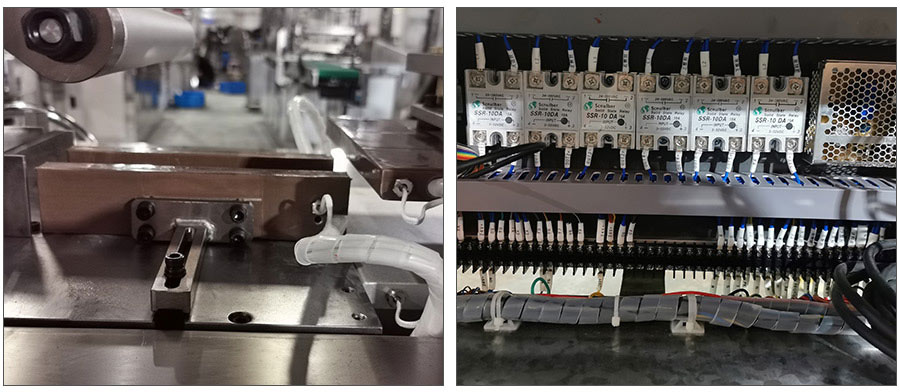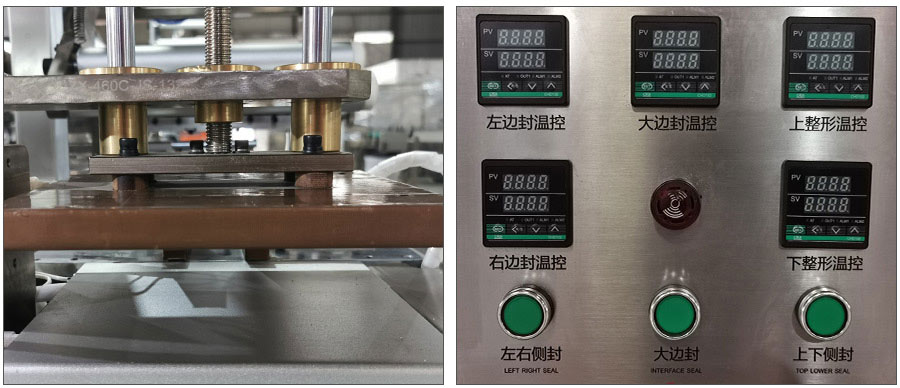 Q: Are you factory?
A: We are factory located in Guangzhou City, Guangdong Province, China. Welcome to come to visit us at any time.
Q: How to start a project?
A: To start your project, please send us your products sample , we will send you sample with film overwrapping with overwrapping speed by machine .If the sample is ok, speed is accepted Then, you will get the quotation from us within 24 hours.
Q: what company do you work with ?
A: we do have lots of customer from all over the world . as you know , The app and vinda also Tiktok also our customer.
Q: We're not familiar with the international transport, will you handle all the logistic thing?
A: Definitely. Many years experience and long term cooperated forwarder will full support us on it. You can only inform us the delivery date, and then you will receive the goods at office/home. Other concerns leave to us.
If you have some problems about Film overwrapping machineOK-460, or want to know more details about Full-auto Film overwrapping machine,Filling Machine ,etc. Welcome to contact us!
Looking forward to your inquiry.